Do you enjoy cycling and coffee? Lake Cabin offers both!
Officially opened last May, Lake Cabin is a stopover spot located at Pit-Stop @ Anjung Floria. Strategically located at the Start & Finish points of the Putrajaya Cycling Route (PCR), it serves as a 2-in-1 stopover facility offering café refreshments and a bicycle shop offering rental, sale and repair services of bicycles and bicycle-related equipment.
Lake Cabin is made possible through partnerships with young and talented entrepreneurs from BOX Kuala Lumpur, an up-and-coming coffee shop, and Plan A, a popular cycling lifestyle brand. Another young brand setting up shop at Lake Cabin is Qayoh, providing bicycle rental service for customers who want to enjoy the beautiful landscape of the park. Up-and-coming design firm, Buat Design, was also responsible for coming up with Lake Cabin's design concept.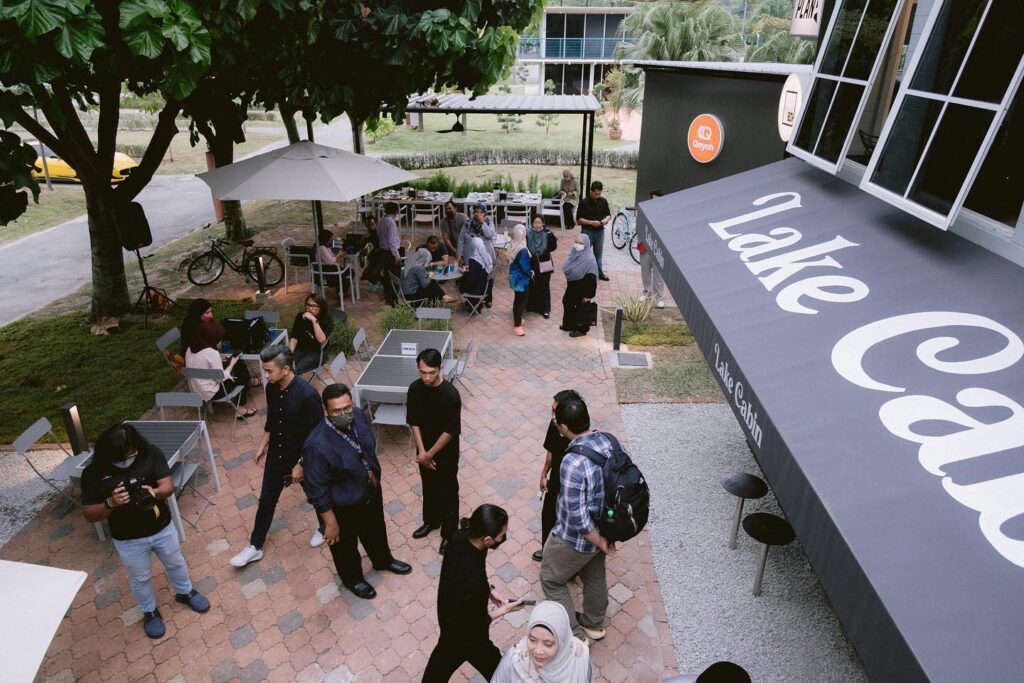 These partnerships encompass the tenets of #FNInitiative in which cooperation and partnerships are strategically forged with the best people of various industries to add value, create opportunities and unlock potential growth.
Lake Cabin also aims to boost the local economic activities by providing employment opportunities for youths of Putrajaya, especially those interested in the cycling field, and the café culture.
Come and enjoy the relaxing ambience of Lake Cabin and its surroundings. Lake Cabin is open from Monday to Friday, from 8 am to 9 pm.
Follow Lake Cabin on Instagram: https://www.instagram.com/lakecabin_